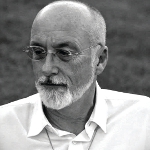 Michael Nicholas Richard was born in Saco, Maine. He has lived most of his life near New Bern, North Carolina. His short stories have been published in small press, magazine, and paperback markets. He lives with his wife of 35 years and their two dogs.
Despite the ever-present oppression of the Jim Crow South around him, Tobit Messager had become a prosperous and well-respected man. Then one day forces beyond his control start a cascade of misfortune that leaves him blind and nearly destitute. It is then that an affable travelling musician, who calls himself… Read more »
Blog

Posts from this author at the Novel Thoughts blog.
See all of Michael Nicholas Richard's blog posts...