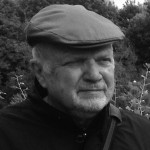 James Casper was born and grew up in southern Minnesota. Apart from living in various Minnesota locales, he has resided in Boston, St. Louis, eastern Tennessee, and London, England. He and his wife of twenty-four years have traveled extensively. Rome is one of their favorite places. He is happiest walking from lock to lock along the Thames in England. His first novel is Everywhere in Chains. You can find more of his writing at his website, FarHavenPress.com.
This highly thought-provoking, sometimes amusing and always life-affirming novel illustrates one family's experiences with America's criminal justice system. As Penelope searches for the truth about her father, she rattles the skeletons in her family's closet and shakes up the complacency of her community, which has tried to sweep the past… Read more »
Blog

Posts from this author at the Novel Thoughts blog.
See all of James Casper's blog posts...