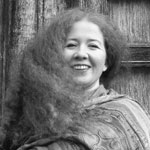 Dorothy Cummings McLean is a Canadian writer living in Scotland. Her first novel with Ignatius Press is Ceremony of Innocence. She has been a regular contributor to The Catholic Register (Toronto). Her first book, Seraphic Singles: How I Learned to Stop Worrying and Love the Single Life, is a popular work of nonfiction.
Riots. Terrorist attacks. Neo-Nazi violence. In modern-day Germany, journalist Catriona McClelland has seen it all while covering the contemporary European scene for a Catholic news organization. Keeping herself above the political fray in her professional life, she has also managed to keep herself from personal entanglements—still hurt from the wounds… Read more »
Blog

Posts from this author at the Novel Thoughts blog.
See all of Dorothy Cummings McLean's blog posts...